Kit
SkySchool UAE uses and distributes the best Paramotors, ParaTrikes, Paragliders and Accessories on the market. If you want to discover what would be suitable for you and the discounts on offer contact us.

When buying your Paramotoring Equipment through SkySchool we provide the following:
The best Equipment at prices you won't find elsewhere
Discounts on Equipment Packages before and after training
Assistance with running in your Paramotor free of charge

Discounts on our Paramotor Courses



Paramotors and ParaTrikes
SkySchool distributes Parajet and Fly Products Paramotors and ParaTrikes. The Parajet range includes the lightweight Maverick, the heavy duty V3, which can be fitted to the Falco Trike, and the versatile Zenith, while Fly Products produce the robust Rider Thrust and a wide range of ParaTrikes. Both companies produce Paramotors that can be fitted with a variety of different engines however our preference is the Vittorazi Moster 185+ for medium/heavy pilots and the Vittorazi Atom 80 for lightweight pilots, both of which we use on the school. For more information, including prices, contact us.


Paragliders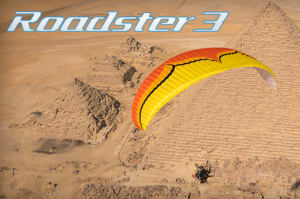 SkySchool distributes Ozone and Niviuk Paragliders. Ozone are renowned for their high quality and Niviuk for their attention to small details. SkySchool uses the Ozone Spark and the Niviuk Koyot in the school. We recommend the Ozone Roadster 3 to beginner and intermediate pilots, it is very easy to launch and land, extremely stable in flight and has a good speed range due to the semi reflex shark nose technology, meaning you won't outgrow it quickly! For more information, including prices, contact us.

Accessories
SkySchool distributes a variety of Paramotoring & Paragliding Accessories including SupAir Harnesses, Microavionics and Icaro helmets with integrated headsets, Gin reserves, Ozone harnesses and a wide range of other paramotoring accessories. For more information, including prices, contact us.

Get a Quote
Fill out the form with your details and we will provide you with a quote that is personalised just for you.