About
SkySchool UAE is a franchise of SkySchool UK, Europe's leading Paramotor School. Our goal is to bring Paramotoring to the UAE in a safe and professional way by running APPI PPG courses and distributing some of the best Paramotoring Equipment on the market. To discover more contact us.


Rushi Kulkarni - Manager & CFI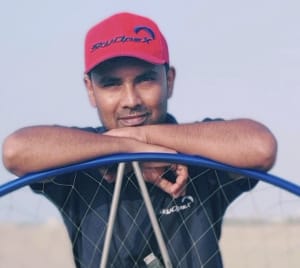 Rushi is originally from India and has been flying Paramotors, Paragliders and ParaTrikes since 2017. Having graduated from Oxford Brookes University in Sports, Exercise Science and Psychology, he joined SkySchool in Italy as a Trainee Instructor in 2019. He is now a fully qualified APPI PPG Instructor and the Chief Flying Instructor, while also managing SkySchool UAE. Rushi is an ardent cricket enthusiast and when not running SkySchool UAE he continues to pursue a Masters in Business Administration from Pune University.
Tel: +971 543559385
Email: rushi(at)skyopsx.com
Contact Us
Fill out the form below and we will be in contact shortly