About
SkySchool UAE is run by the same team behind SkySchool UK, Europe's leading Paramotor School and SkyOps Executive, who are Adventure AirSports Specialists. Our goal is to bring Paramotoring to the UAE in a safe and professional way by running APPI PPG courses, distributing the best Paramotors and Paragliders on the market, and running flying trips. To discover more contact us.

The Team
Alex Ledger - Co-Founder & CEO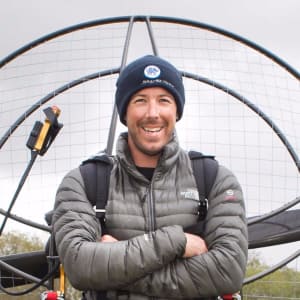 Alex has managed SkySchool UK since 2005 and is a highly experienced Paramotor Instructor. He is also the Founder and Secretary of APPI PPG, the International Paramotor Association. Alex has been involved in some interesting projects over the years, most notably the 2017 BBC episode Extreme Wales with Richard Parks. He is a passionate Acro Paraglider Pilot, Mountaineer, Snowboarder, Climber and Trail Runner, spending most of his time in Chamonix pursuing these activities. You can follow him here.
Tel: +44 (0)7747 097 527
Email: alex(at)skyschooluae.com


Ed Robinson - Co-Founder & Managing Director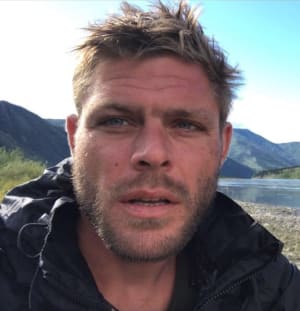 Ed has a passion for adventure travel and exploring the more remote regions of the world. He served as a Captain in a British Army Reconnaissance Regiment, deploying on two tours of Afghanistan and prior to starting SkyOps he ran security operations and business development contracts across Africa and the Middle East. Originally from Wiltshire, Ed spends most of his time abroad, overseeing and developing SkyOps Projects across a variety of countries. He is an active Paragliding and Paramotoring Pilot and has led numerous expeditions around the world. Aviation is in his blood as his Great-Grandfather, Sir George Cayley is known as the 'Father of Aeronautics'. You can follow Ed here.
Tel: +44 (0)7881 623 792
Email: ed(at)skyschooluae.com
Harry Amos - Co-Founder & Non-Executive Director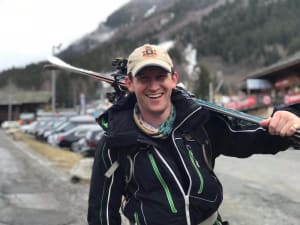 Harry has had a passion for adventure since he was a young child growing up in Cyprus and Germany. Prior to joining the Army in 2007 he worked for SkySchool as a Paramotoring instructor. He served as a Captain in the British Army for 8 years, leading men on testing operations and far flung expeditions around the world, including skiing in the Rockies, climbing in the Alps and sailing through the fjords of Norway. He was Team Captain of the Light Dragoons Ski team which won the Armoured Corps Ski Championships in Verbier 3 times. Since leaving the Army he now lives and works in Dubai. You can follow him here.
Tel: +44 (0)7771 728 302
Email: harry(at)skyschooluae.com

Ricardo Maciel - Master Instructor & Tandem Pilot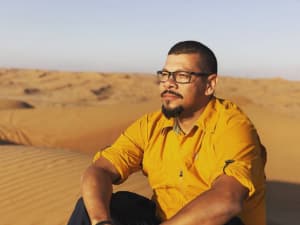 Ricardo is a highly experienced APPI PPG & ParaTrike Master Instructor. Originally from Brazil, where he used to run his own Paramotor School, Ricardo joined SkyOps in June 2018 having helped set up SkySchool India the year before. He is now the CFI for SkySchool in the UAE, UK, Spain and Italy. When not instructing he helps run SkyWeek Trips. Ricardo is also a passionate competition pilot and competed in the 2018 World Championships in Thailand as a Tandem ParaTrike Pilot.
Tel: +44 7383 683589
Email: ricardo(at)skyschooluae.com

Daniel Kaye - Assistant Manager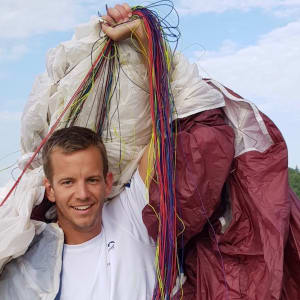 Daniel has been around the SkyOps Team since 2017 and made the decision to hand in his notice as an Estate Agent in Birmingham in August 2018. He is now the Assistant Manager for SkySchool in the UK, Italy, Spain and the UAE. Having caught the flying bug he is rapidly becoming a very competent Paramotor Pilot and hopes to progress on to Assistant Instructor level soon. He is also a passionate open water swimmer.
Tel: +44 7568 135820
Email: dan(at)skyschooluae.com
Contact Us
Fill out the form below and we will be in contact shortly